Companies Can't Sit on Fence Regarding Divisive Social Issues
Chief executives and other C-suite leaders are under increasing pressure to take strong public stands on the big, divisive social issues of the day, such as #MeToo, guns, privacy, bullying, politics, racism, religion, immigration, LGBTQ, global warming, domestic violence, and on down the list.
With consumers rewarding companies that take stands--and sometimes punishing those that equivocate or stay silent--it puts business leaders in a bind.
They must decide whether to respond and, if so, how to respond. That means choosing the right tone and message so as not to garner criticism for appearing insincere or tone-deaf, or not to alienate those who disagree.
Get it wrong, and there is a price to pay, as recent events attest.
The University of Maryland Board of Regents on Tuesday chose to keep the school's football coach after the heat-related death of a player and the disclosure of culture and oversight problems in the program. That decision prompted some players to walk out of a meeting with the coach upon his return, while others took to Twitter to voice their displeasure. With the school getting hammered in the court of public opinion and protests scheduled, the board reversed itself Wednesday and dismissed the coach.
And in the past two weeks, Megyn Kelly lost her job at NBC after comments she made about blackface, then a Campbell's Soup executive left the company for endorsing on Twitter a fake conspiracy theory regarding the caravan of people traveling from Central America toward the U.S. border.
The vacuum in moral leadership extends well beyond these recent incidents.
LRN founder and Chief Executive Dov Seidman wrote for the World Economic Forum that just 17% of employees surveyed in LRN's new "State of Moral Leadership" report said their leaders almost always tell the truth; 13% of employees say their leaders usually take a stand on moral topics. Only 17% said their leaders put principles first, 14% said leaders acknowledge their own failings and 13% said leaders make amends when they get things wrong.
Why are these numbers so small? How can organizations flourish if employees don't believe their leaders? It makes little sense, especially since there's an economic argument to be made for moral leadership.
Seidman said what makes leaders occupying formal positions in business, politics, education or sport truly successful in their roles is when they go beyond and realize their moral authority. "Formal authority can be won or seized, but moral authority has to be earned and sustained every day by how you act and how you lead," he wrote.
The LRN report found managers who lead with humility are 22 times more likely to be trusted by their colleagues. "When managers are able to make themselves small and create an atmosphere in which others can stand up and deliver a great performance, they are 11 times more likely to achieve their business goals," Seidman wrote.
How a CEO and leadership team address these issues in their own workplace can serve as an opportunity to re-emphasize the principled values and behaviors that are embedded in their code of conduct. Or it can expose issues in the culture that need to be confronted.
Despite the perils that come with speaking out, it's imperative for leaders to step forward and take stands, said Alison Taylor, managing director at BSR, a nonprofit organization that advocates for sustainable business strategies and best practices.
The environment is so polarized that lack of action and comment can be risky in itself, she said, using as an example Uber Inc.'s decision to cut surge pricing during the 'Muslim ban' taxi drivers' strike in New York in 2017.
"This was a purely commercial decision designed to maximize revenue, but was widely perceived as a political act," said Taylor, who wrote about the pressure to respond this week in Harvard Business Review. "The neutral middle ground is no longer a safe area, and risk management therefore frequently requires a proactive response on relevant issues."
There is evidence younger employees expect and want companies to take a stand, she said, and this is changing the equation for how businesses should get involved in societal and political issues. The question is "raising profound questions that we are not yet ready to answer," she said.
Companies that don't engage forcefully may find their "reputations will be taken out of their hands, and formed by the perceptions of the public, customers, investors and other stakeholders," said Taylor.
"If you don't get ahead of the issues, think about how and where to engage, you risk losing control of the narrative about what your company is doing, and will burn time and money responding to real-time critiques."
Ben DiPietro
@BenDiPietro1
ben.dipetro@lrn.com
Who is Responsible for Ethics?
Kara Swisher of The New York Times last week wrote an op-ed about ethics and Silicon Valley.
In it she wrote: "When asked about the idea of a single source of wisdom on ethics, some point out that legal or diversity/inclusion departments are designed for that purpose and that the ethics should really come from the top—the chief executive. Also of concern is the possibility that a single person would not get listened to or, worse, get steamrollered. And, if the person was bad at the job, of course, it could drag the whole thing down.
I have some thoughts about this topic that I would like to share.
Ethics are not the responsibility of a single person, single role or even a single function in an organization. Ethics should not be buried as a 'nice to have.' Ethical decision-making is, and should be, a standard part of the business. An organization that builds its business on how it achieves its goals--not the goals in abstract--lays the groundwork for sustainable, long-term success.
Ethics determine how an organization is led. If ethics are treated as window dressing, that's what they will be. We often see fancy marketing materials and talking points from a business, but as headlines have reinforced, the actions of the business will surface its true ethical colors.
Organizational culture is built in the corridors of the business, at the ports, in the sky, on the shop floor, at the store, at the client site. There are countless case studies across dozens of industries that point to a historically strong tone at the top, only to see the business crumble because of muddle in the middle.
We also can't forget headlines of misconduct tolerated at the top for decades, where boards and others in powerful positions turned a blind eye of complicity, placing profits over ethics. Where are our true leaders?
Leadership is in crisis today.
I have advised organizations for nearly two decades on how to build an effective ethics and compliance strategy by elevating the dialogue from a playbook of mere rules and policies to embedding ethical decision-making into all aspects of a business.
My experience taught me--and countless examples prove--that compliance is an outcome of corporate culture. A workforce models what it sees. Policies alone won't change behavior, but are an important part of building a strong corporate culture. Corporate culture represents all the intangible sides to a business, the things we see, hear and experience.
Research from LRN's Program Effectiveness Index points to guideposts of consistency and modeled behavior by leaders as the core ingredients to building an effective ethics and compliance program.
Credibility and trust matter. We conducted an LRN study with a client, and discovered when employees observed a lack of accountability they were 10 times more likely to hesitate to speak out if they witnessed misconduct. They think, why bother?
ECI's Global Business Ethics survey found employees tend to report misdeeds 71% of the time, but only when they believe top management is committed to ethics.
Setting tone matters, but walking the talk and activating principles are where the stickiness occurs. This is where I believe we are experiencing a crisis in leadership. We cannot build and lead ethical cultures without investing in the development of leaders around core skills such as listening, humility and the willingness to go deep.
According to LRN's State of Moral Leadership study, 17% of employees believe their leaders put principles first. Yet we know there is a desire for moral leadership. The study discovered when managers demonstrate moral courage by standing for truth or asking tough questions, they are judged 17 times more effectively by their colleagues.
I was recently advising a partner, the chief compliance officer of his organization, on internal pushback he had received on how to measure the effectiveness of his proposed changes on translating corporate values into action.
We discussed the significance of first developing and coaching leaders to model action; of taking ownership of corporate culture; and becoming more self-aware. We agreed inaction is the most dangerous action of all--and the reason why so many organizations turn up in the headlines.
Inaction erodes culture. Decades of inaction produced complicity and a passive approach to taking ownership of healthy, ethical cultures. In the words of my client: "The process is the result."
Meaning, there is no single point of failure or success, and there is no single person that beholds the wisdom on ethics. Ethical decision-making and the development of an ethical culture requires full ownership at the top, driven through to the middle.
Marsha Ershaghi Hames
@zappylibra
mershaghi@lrn.com
About one in five employees is fortunate enough to work at an organization where their leaders are driven by moral leadership and doing what is right, according to LRN's "State of Moral Leadership" report. The numbers show how much work remains to be done to get leaders inspired by the idea of principled performance.
Hundreds of workers at Google walked off their jobs to protest the lack of consequences for company executives accused of sexual misconduct, AP reports.
The Chicago Tribune features a commentary that wonders why good business people do bad things.
A survey of around 400 human resources executives in the U.S. and Canada found 40% of U.S. companies and 36% of Canadian firms have action plans to promote women into senior leadership positions.
It's time for the role of the manager to change, according to a piece in Harvard Business Review.
Vulnerability is the best trait to encourage a speak-up culture, Yan Tougas writes.
More than half the 7,000 companies studied by Accenture Strategy suffered a material drop in trust in the past two-and-a-half years.
BSR's Nick Warelis offers tips to improve environmental, social and governance disclosure in Asia.

LRN CEO Recognized as 'Groundbreaker' by The New York Times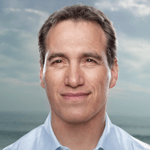 The idea that how a company behaves and conducts business will, more than anything else, determine whether it is successful or not continues to reverberate throughout the world.
For nearly 25 years, LRN has helped other organizations create and then nurture cultures that value respect, inclusion, openness and trust. Company founder and CEO Dov Seidman turned into a revolution the idea that principled behavior and inspired moral leadership results in better, more profitable businesses.
The latest recognition for LRN and Seidman comes from The New York Times' DealBook, which named Seidman one of its "groundbreakers" who are changing the world. As part of his role,Seidman will lead one of a handful of lunch discussions at the DealBook conference on Thursday in New York.
Groundbreakers are people whose ideas, inventions and breakthroughs have had a meaningful impact. Through Seidman's leadership, LRN mastered the ability to take the challenges that CEOs and other leaders face in their day-to-day roles and place them in a broader context of decision-making--in the process earning LRN recognition as a pioneering advocate for leadership, ethics and corporate purpose.
---
We'd love to hear from you!
Your feedback is extremely important to us. We want to ensure that we deliver insights that you want to read, when you want to read them. When you have a moment, please complete this 3 minute survey about the E&C Pulse Newsletter.