Diversity Needs Help to Boost Organization's Ethics, Compliance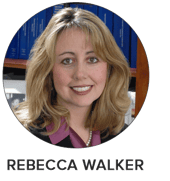 Diversity continues to be an emerging issue in the corporate world, and organizations are working to find the best ways to address the questions of how to broaden the types of people they hire.
Rebecca Walker, a partner at Kaplan & Walker, a law firm that works with companies to improve their ethics and compliance programs, discusses ways diversity can improve a program. She also shares her insights on how companies can improve their anti-harassment efforts, what lessons compliance can take from #MeToo, and the importance of having a legal underpinning to a compliance program.
Does diversity make it easier for a company to bring about a culture of ethics and compliance?
RW: A diverse workplace has a host of benefits, including strengthening a culture of ethics and compliance. However, it's important to understand that diversity is not enough. Organizations must work hard to create an inclusive culture in which different genders, ethnicities and races can truly be part of the corporate culture and contribute to the organization's goals. It starts with diversity but it must evolve to the point of actively promoting the participation of women, minorities, people who have physical challenges, etc.
When companies talk about diversity, what are they talking about?
RW: Diversity is certainly about race and gender but it is about much more than that. Diversity refers to specific types of attributes of people–their gender, sexual orientation, race, ethnicity, religion, disabilities, educational levels, and even socio-economic backgrounds.
What role did compliance programs have in fostering cultures that eventually were exposed by #MeToo?
RW: I don't think that compliance programs played a role in fostering the cultures that were exposed by #MeToo, but I do think that compliance did not do enough to identify sexual harassment as a serious issue related to the culture of compliance at an organization--and therefore to prevent it. Maybe that seems like semantics, but I think it's an important distinction. To foster a culture of harassment is to promote, nurture and cultivate that type of culture. I know a lot of E&C professionals, and I don't know one who would actively foster a culture of harassment at her organization.
But did we do enough as a profession to create a culture where harassment is impermissible, and where employees can report issues and be comfortable that they will actually be heard? I don't think so. We have made great strides over the past 20 years, enormous strides. We have created this profession, and we have made great progress in creating E&C programs and cultures of compliance at organizations. But we haven't done enough, and that is one of the great lessons of #MeToo.
Does compliance play a large enough role in promoting anti-harassment within an organization? What are the best programs doing?
RW: In nearly every organization that I know of, compliance does not play a large enough role in promoting anti-harassment. There has long been a divide between E&C and human resources, and the two functions often do not do enough to break down that divide.
In the companies that, in my view, are handling this issue best, the E&C department is taking a much more active role in anti-harassment messaging and in responding to allegations of misconduct. To be effective, they can and really must work hand-in-hand with HR, but they also must be more proactive in understanding and mitigating risks.
You're part of a law firm that focuses on helping companies with ethics and compliance issues. What sort of perspective can lawyers bring to how a company views and implements an E&C program?
RW: Lawyers play a critical role in assisting companies in navigating the complicated legal and regulatory environment in which they operate. While the "ethics" component of an organization's program is critical, so is the compliance component. Organizations have to get that right. If we consider the typical "jurisdiction" of most companies' E&C programs, the majority of issues that E&C deals with every day are legal issues. And for organizations in heavily regulated industries, that is even more true.
I worry when organizations' E&C programs become unmoored from their focus on legal requirements, because the law is the baseline, the piece that organizations must get right. If they are not willing to do the hard work of ensuring the legal compliance area is right, that does not bode well for the program.
There can be some conflict between a lawyer's perspective in terms of protecting a company from litigation risks and the need to promote a transparent culture that is important for an E&C program to thrive. Depending on the industry, that conflict can be more or less evident. But generally speaking, and this is based primarily on my practice, I think that concern has been overblown. I am always delighted when working with a company that opts for the careful, methodical approach of ensuring that their policies and practices accurately reflect legal requirements, while also urging employees to act ethically and do the right thing.
What are two things you wish more organizations would do to improve their ethics and compliance programs?
RW: Two of the most important things organizations can do to improve their programs are:
Make ethics and compliance part of an employees' work responsibilities in a more granular, specific way. That means, for senior leaders and supervisors there are specific expectations related to how they will promote ethics and compliance within the organization, which are reflected in their performance objectives. This is an area that many organizations have begun to explore but we still have a lot of work to do as a profession to understand how truly to incorporate E&C into employees' everyday responsibilities in a practical and measurable way.

Place the E&C function and, in particular, the chief ethics and compliance officer in a position that will ensure that she or he has the ability to affect decisions and strategy at the highest levels of the organization. Serious compliance concerns tend to arise where pressure at an organization to meet numbers or to achieve a goal has become greater than the desire to operate in compliance with law and appropriate business conduct. That imbalance is not caused by lower-level employees, it is caused by senior leaders and the chief ethics and compliance officer needs to be positioned within the organization in a place that permits her to identify if and when that is occurring, and to take action to correct the imbalance.

Ben DiPietro
@BenDiPietro1
ben.dipietro@lrn.com
A report from the Canadian Centre for Policy Alternatives found top female executives in the country receive CDN $0.68 (US $0.52) in pay for every Canadian dollar their male counterparts make, amounting to an average annual loss of $950,000 (US $714,757).
Corporate boards may be making moves to become more diverse, but that same effort is not happening in the C-suite, Susan E. Reed reports for The Washington Post.
Guatemala is quitting a UN commission on anti-corruption that is investigating the country's president, Associated Press reports.
Are regulators and prosecutors starting to criminalize "normal" business behavior? Crisis management expert Richard Levick ponders the question in Forbes.
Book publishers are starting to add "morality clauses" to the contracts they sign with authors, but some writers are resisting, Judith Shulevitz writes in The New York Times.
Following protests about how it has handled sexual assault and harassment cases, Dartmouth University now will require online training for all faculty, staff and graduate students, Boston Globe reports.
Tom Fox takes to his blog to talk about the need for better data science in compliance.
More Roman Catholic dioceses in the U.S. are releasing names of priests who sexually abused children, as the church tries to win back trust, Associated Press reports.
Being more mindful can help engineers solve problems, Harvard Business Review argues.
| | |
| --- | --- |
| How can compliance play a role in bringing about in the board a greater awareness of, and a respect for, the idea that good behavior and effective oversight can make for better-performing companies? Learn more in this latest LRN blog post. | Chief Learning Officer® recently stated, "Bystander intervention training is the only research-backed solution for preventing workplace sexual harassment." View this course clip of our Bystanders: A Sexual Harassment Vignette to learn more. |