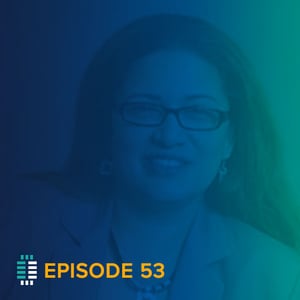 Prior to her position at Direct Energy, Fernandez worked at IBM where she held various leadership positions. including being responsible for the design and implementation of IBM's global compliance program, communication strategies and employee training modules. She was senior regional counsel of Latin America for IBM, where she managed all legal and compliance matters for the Latin America organization.

Fernandez received her B.A. in psychology from Lehman College, and received her J.D. from Cornell Law. She is admitted to the bars of the states of New York and California, and the United States Supreme Court. She currently is vice chair of the membership committee of the President's Council of Cornell Women; and a member on the Houston Integrated School District district advisory committee.
WHAT YOU'LL LEARN THIS EPISODE...
[1:30] What sparked Fernandez's interest in ethics and compliance and how has her career path led to her to where she is today?

[5:00] How does Fernandez's background in psychology help her in her current role?

[6:26] What are the impacts to the energy industry and ethics and compliance as the world transitions away from fossil fuels?

[8:36] How is Covid-19 impacting Direct Energy's ethics and compliance department?

[10:58] Does Fernandez believe the current conversation about social justice will result in long-term change?

[14:28] As a woman in compliance, what advice does Fernandez give to women, and specifically women of color, who are thinking about entering the field?

Don't miss our next episode! Be sure to subscribe to Principled on Spotify, Apple Podcasts, Google Play or wherever you listen to podcasts.
About the Author

More Content by LRN Corporation