ABOUT MICHAEL BLACKSHEAR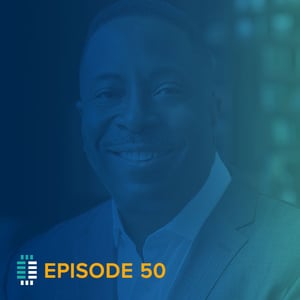 Michael Blackshear serves as senior vice president and global chief compliance officer for Wholesale Broker Ryan Specialty Group, with responsibilities for maintaining and growing an effective compliance and regulatory risk framework. He has over 29 years of financial service and executive experience in the areas of compliance and risk management.
Prior to joining RSG, Blackshear was the North America chief compliance officer for Chubb Insurance Group, developing and maintaining the company's North American compliance program. Before that, he held various leadership roles with Marsh & McLennan Companies, focusing on compliance and government affairs. Before joining Marsh, he held compliance and risk management-oriented advisory roles for both KPMG and PricewaterhouseCoopers.
Blackshear, recently named in Insurance Business America's Hot 100 insurance practitioners for 2020, currently lectures as an adjunct professor at Fordham Law School. He earned his Juris Doctorate from Fordham Law School; his MBA from St. John's University School of Risk Management, Insurance, and Actuarial Science; and his BS in Finance from Syracuse University.
WHAT YOU'LL LEARN THIS EPISODE...
[1:09] What sparked Blackshear's interest in ethics and compliance? How has his career path led to his current role?
[5:22] How has COVID-19 impacted the insurance business? What are some of the risks being exacerbated by the pandemic?
[7:16] How are ethics and compliance officers being stretched during the pandemic? What are some tips Blackshear has to navigate the changing landscape?
[8:50] How does Blackshear see the role of businesses in helping to promote reform and change in light of the recent call to racial justice?
[11:23] As an African-American, how has Blackshear personally been impacted by the current movement for racial justice?

Don't miss our next episode! Be sure to subscribe to Principled on Spotify, Apple Podcasts, Google Play or wherever you listen to podcasts.