"Being able to communicate effectively with the partners you are working with really goes a long way to building that trust."

Samantha Kelen
In Episode 3 of the Principled Podcast, we talk to Samantha Kelen, Lead Ethics Analyst at Duke Energy, about her personal experience in corporate compliance as well as her ideas as they relate to the current state (and potential) of ethics in the field. Samantha discusses her beginnings as an administrative assistant to a compliance officer where her interests were piqued. As she advanced through the field, Samantha noticed a lack of ethical committees within. She was inspired to focus on and implement policies that were not only contractually and legally compliant, but those that also adhered to principled notions of a company's ethical responsibilities to their employees.
About Samantha Kelen
Samantha Kelen is lead ethics analyst at Duke Energy, where her responsibilities include the code of business ethics, company training initiatives, communication and awareness activities. She has worked in compliance since 2007, with experience in energy and healthcare. Samantha received a master's of science in business ethics and compliance from the New England College of Business, and a bachelor of arts from Purchase College. She is a certified compliance and ethics professional (CCEP), and a member of the board of directors of the Society of Corporate Compliance and Ethics. When not at work, she usually can be found in a CrossFit gym or at Starbucks. A true extrovert, she loves spending time with friends and making new connections, both personal and professional.
What You'll Learn on This Episode
What was the evolution of Samantha's role and growth in the field

[02:32]

Samantha's initial experience of working for a few companies was an introduction to the world of compliance. However, it was her exposure to the Society of Corporate Compliance and Ethics (SCCE)'s events which helped her learn more about ethics.

[02:40]

How can organizations humanize conversations surrounding compliance in a business?

[04:43]

Communication and being available are key to building trust. Samantha's personal philosophy: effective communication must be authentic, transparent, and simple, with a splash of humor.

[04:53]

How does business quantify and qualify the notion that culture is truly the outcome of compliance and ethics?

[07:30]

It's key to move away from the bare minimum of compliance, and instead, shift the conversation around values. It's important to regularly discuss ethics and compliance with employees as it reminds them to involve those concepts in their creative processes.

[07:39]

How do we get our middle-managers to have these conversations about ethics and compliance; do we even want them to be having these conversations? How do we empower middle management to have conversations about compliance on a regular basis?

[10:41]

Samantha's experience shows that employees are more receptive to messages that come from their middle managers or direct supervisors. It's important to provide the tools to facilitate effective discussions with employees (training guides, opportunities/spaces, etc.).

[11:14]

What is Samantha's forecast of the challenges and opportunities in corporate compliance and ethics? What are the top priorities compliance practitioners should focus on?

[13:25]

Samantha's primary focus will be looking at quantitative/qualitative metrics of effectiveness. This includes asking such questions as "does your training and/or policy change affect how your employees are operating?" and then measuring the responses.

[13:44]
Don't miss our next episode! Be sure to subscribe to Principled on Apple Podcasts, Google Play or wherever you listen to podcasts.
---
Connect with Samantha Kelen
Samantha on Twitter | Samantha on LinkedIn

Connect with Duke Energy

Website |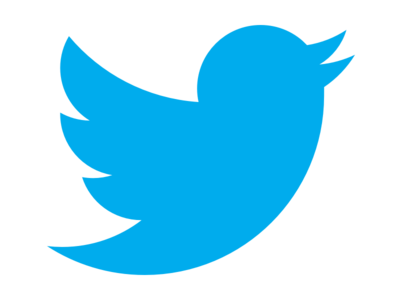 Twitter |
LinkedIn
About the Author

More Content by LRN Corporation