"There's no one answer to any question in this area. There are a lot of different ways you can approach both ethics and compliance. Really, the answer for one company may not be the answer for my company, and the answer for my company today may not be the answer for my company tomorrow."

Jo Anne Hennigan
On this episode of Principled, host Marsha chats with Jo Anne Hennigan, Ethics Director at Michelin. Jo Anne tells us about her background as a litigator, and the skills she gained in that position that would eventually translate to her role in corporate compliance and ethics.
Jo Anne discusses her experience abroad as a lawyer in France and the incredible value of that exposure to different cultures and perspectives. She also talks about her role as a female lawyer in a male-dominated industry, her strategies for representing Michelin well within the company, and the intriguing potential of global ethics strategy.

ABOUT JO ANNE HENNIGAN
Jo Anne Hennigan is the global Ethics Director of Michelin Group. In this role she is responsible for ensuring structure and cohesion in Michelin's "distributed" model of ethics & compliance programs and for steering Michelin's anti-corruption compliance program. Previous positions with Michelin include General Counsel of Africa, India & Middle East and head of the North American Audit Department, as well as various positions in the North American Legal Department. Prior to joining Michelin she was in private practice in Washington, D.C.
WHAT YOU'LL LEARN THIS EPISODE...
How did having different cultural lenses influence a global ethics program? [04:17]
The global scope forces you to examine company ethics as they relate to specific regions. There are a lot of different ways that you can approach ethics and compliance. These approaches are by no means the same from company to company, or even prevalent throughout the entire history of just one company. [04:25]
What are some of the challenges and opportunities that women of authority/influence face in a compliance and ethics space? [05:50]
People will sometimes doubt your skills, your knowledge, your ability until you prove yourself. But you do know what you're doing and you just get down to business. [06:12]
How has listening been a compelling strategy for corporate representation [07:39]
You can only be privy to the issues, facts, and solutions when you're listening to the people who are right in the thick of these realities. It's important to continue listening, even when you think you've heard enough and to keep an open mind to hear others' voices. [08:00]
How do you create a scalable strategy around training and communications? What are the pillars of success for Jo Anne's program and listening strategies? [10:18]
This topic is connected to the matter of global (centralized) versus local (distributed) model. Heavy reliance on the distributed model allows for messages to be tailored to people in various geographies. [10:35]
What are some anticipated global ethics strategy priorities over the next decade? [12:57]
It's important to utilize the science of behavior (both individual and organizational) to inform how to approach constituents. Science would provide concrete evidence for how to effectively communicate and would keep leaders from relying on instincts or anecdotes. [13:13]

Don't miss our next episode! Be sure to subscribe to Principled on Apple Podcasts, Google Play or wherever you listen to podcasts.
---

Connect with Jo Anne Hennigan
Jo Anne on LinkedIn

Connect with Michelin Group

Website |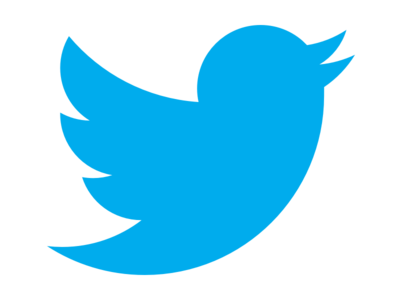 Twitter |
LinkedIn
About the Author

More Content by LRN Corporation