"That's what really makes learning stick; it's reinforcing what helps you get from OK to really good to great. And that's what it's really all about."

Jennifer Farthing
This episode of the Principled podcast features our host Marsha Ershaghi Hames interviewing Head of Global Operations for Education Content and Learning at LRN, Jennifer Farthing.
In this episode, Jennifer talks about her passion for teaching and we learn about the publishing career which sparked her fascination with education. In the midst of all the technological developments that would happen in those 20 years, she was happy to see that her work is still providing people with the knowledge they seek. She dives deep into how to develop relatable training policies for optimal retention, best practices in adult learning, and the complexity of anti-harassment training and communication strategies in the #MeToo era.

ABOUT JENNIFER FARTHING
For four years, Jen has led strategic operations for education content and learning at LRN, a leading provider of ethics and compliance training. Jen joined LRN following 20 years in the publishing industry, where she specialized in adult learning solutions strategy, content, and delivery. Jen leads operations for LRN's Learning Library, Custom Content Solutions, and Translation teams. She works with a diverse group of global consultants, subject matter experts, editors, designers, and writers to inform and animate LRN's content. Engaging adult learners and helping organizations meet their learning goals efficiently and effectively are the focus of Jen's team, and she is also a member of LRN's corporate leadership council. Jen is currently pursuing a doctorate in Leadership and Learning in Organizations. She holds a Master of Science in Education, Master of Arts in English and Bachelor of Arts in English, as well as a graduate certificate in Instructional Design.
WHAT YOU'LL LEARN THIS EPISODE...
What are some of the best practices of adult learning that you're seeing grow in adoption/impact?[2:30]

While possibilities are endless, we tend to steer clear of using a 'one size fits all' approach. Seek strategies that make the curriculum accessible to the brand-new employee, the seasoned veteran and everyone in between. [2:36]

Do you feel that companies are more likely to adopt a more blended strategy for employee education? [3:52]

We recommend a blended approach, but it is a matter of meeting everyone where they live. People are encouraged to learn on their own while there are also opportunities for discourse and clarity in a classroom setting. [4:21]

How much does communication and contextualizing a consistent message drive impact? [6:26]

Consistency makes things 'sticky.' The message should be consistent and relatable across departments, regions and roles. The more relatable the content of the message, the stickier it tends to be. Storytelling can also make a complex situation more easily digestible, which makes space for mistakes (and learning happens when you fail). [6:34]

What role does leadership (tone in the middle) play in driving impact around training effectiveness? [10:42]

Anyone can be a role model/leader in his/her company. Employees who do their job well (and in compliance with company culture) are empowered to be compliance ambassadors, helping their peers to learn and internalize best practices. [11:00]

How can a company devise an anti-harassment training/communication strategy that doesn't drive fatigue? How can we execute this meaningfully and in a human way? [12:48]

It is a matter of unpacking state, regional, global, and company-wide training requirements and finding time to include these strategies in curriculum without making it compete with other training that's necessary in the organization. We need to authentically address erosion of trust and a need for respect in the workplace. [13:06]
​Don't miss our next episode! Be sure to subscribe to Principled on Apple Podcasts, Google Play or wherever you listen to podcasts.
---

Connect with Jennifer Farthing
Jennifer on LinkedIn | Jennifer on Twitter
Connect with LRN

Website |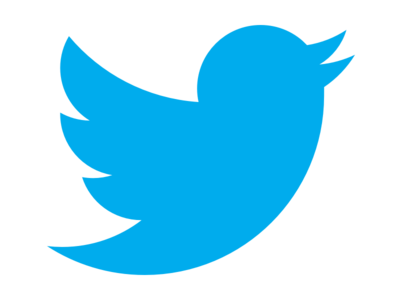 Twitter |
LinkedIn
About the Author

More Content by LRN Corporation