ABOUT SANDRA GUERRA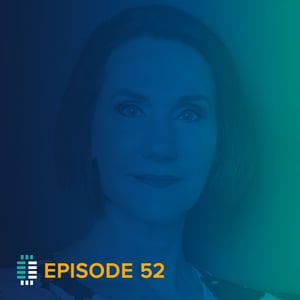 With 25 years of experience in corporate governance, Guerra was one of the founding members of the Brazilian Institute of Corporate Governance, where from 2012 to 2016 she was board chair. On two occasions, she was also a member of the board of directors of the International Corporate Governance Network, and served as a director of Global Reporting Initiative from 2017 to 2019.
Ever since she completed her Master's degree in business administration at FEA-USP in 2009, Guerra's research has been focused on the board of directors. Certified as a board member by the IBGC, and as a mediator by the CEDR-Center for Effective Dispute Resolution, Guerra continues to serve as a board member, currently at Vale S.A. and GranBio S.A. In 2017 she published the book, "The Black Box of Governance: Boards of Directors Revealed by Those Who Are Part of Them."
WHAT YOU'LL LEARN THIS EPISODE...
[1:06] What sparked Guerra's interest in ethics and compliance and how has her career path led to her to where she is today?


[3:26] What sparked Guerra's interest in corporate governance?


[5:36] Why didn't the first dam incident at Vale lead to changes to prevent the second one?


[12:40] What can organizations learn from Vale's experiences, especially as it relates to ethics and compliances issues?


[15:20] Beyond Vale, what are some issues Guerra sees driving corporate boards in 2021?

Don't miss our next episode! Be sure to subscribe to Principled on Spotify, Apple Podcasts, Google Play or wherever you listen to podcasts.
About the Author

More Content by LRN Corporation