ABOUT PAUL ZAK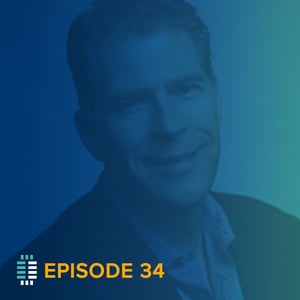 His two decades of research have taken him from the Pentagon, to Fortune 50 boardrooms, to the rain forest of Papua New Guinea, all this in a quest to understand the neuroscience of human connection, human happiness, and effective teamwork. His academic lab and the companies he has started develop and deploy neuroscience technologies to solve real problems faced by real people. He is founder and chairman of Immersion Neuroscience.
His latest book, "Trust Factor: The Science of Creating High Performance Companies," uses neuroscience to measure and manage organizational cultures to inspire teamwork and accelerate business outcomes. Zak and his team use neuroscience to quantify the impact of movies, advertising, stories, and consumer experiences. Along the way, he has helped to start several transdisciplinary fields, including neuroeconomics, neuromanagement, and neuromarketing.
Zak serves as the founding director of the Center for Neuroeconomics Studies, and is professor of economics, psychology, and management at Claremont Graduate University. He has degrees in mathematics and economics from San Diego State University, a Ph.D. in economics from University of Pennsylvania, and post-doctoral training in neuroimaging from Harvard.
WHAT YOU'LL LEARN THIS EPISODE...
[0:57] What was the path Paul took to become a scientist, a businessman, an author, and an educator?
[2:50] What does neuroscience teach us about how trust works to forge relationships between people, teams, and organizations; and what role does oxytocin play in all of that?
[4:38] If oxytocin is the link in all of this, is there some way that we can get that to people to increase trust, or is it not a deliverable drug in the way that other drugs are?
[6:38] Does one exhibit trust by trusting others or by being trustworthy themselves?
[7:41] Can that trust start with something as simple as a smile?
[9:28] Is trust enough to get people to be their best and what role does purpose play in bringing that about?
[11:03] How can organizations combine those two things together to foster these ethical cultures that they want based on values, integrity, and accountability?
[12:18] Paul's research has uncovered eight factors that form the foundation for a culture of trust. What are those factors?
[13:36] How can organizations measure for those factors to see where their employees are or what they need to improve or focus on?
[14:21] As the workplace gets more automated and machines begin to work alongside people, can these same techniques be used to build trust between humans and machines, or is that going to take a different formula?
[15:19] There are ethical considerations for the use of some of these things. Is it possible to get people to trust things or people that are bad for them, and, if so, how do we ensure that this is used for good outcomes and not bad ones?

Don't miss our next episode! Be sure to subscribe to Principled on Spotify, Apple Podcasts, Google Play or wherever you listen to podcasts.