Great Petri Dish: Panasonic North America's Louis Sapirman on How Corporate America Can Drive Societal
"Given the current situation, your company's values must have room for treating people equally, and for allowing those within your organization to voice situations where inequality exists. If your values don't have room for that...you have to start by rethinking your values."

Louis Sapirman
This episode features Louis Sapirman, chief ethics and compliance officer at Panasonic North America, who talks with LRN's Ben DiPietro about the need for empathy by companies during the pandemic, the ways companies can help address racial injustice, and what it means to be the white parent of an adopted Black teen-aged son in 2020 America.
ABOUT LOUIS SAPIRMAN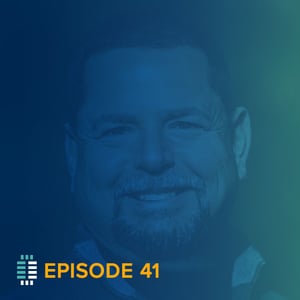 Louis A. Sapirman is the chief ethics and compliance officer and chief compliance counsel for Panasonic Corporation of North America, the principal North American subsidiary of Panasonic Corp. He oversees the company's regulatory and compliance function, maintaining a culture of ethics, and ensuring all employees are upholding Panasonic's values in their work.
Sapirman previously served as associate general counsel and chief compliance officer for the Dun & Bradstreet Corp. During his tenure, the company was recognized as one of the World's Most Ethical Companies by the Ethisphere Institute. Prior to moving in-house, Louis worked in private practice with several law firms, including Wilmer Cutler Pickering Hale & Dorr, and Buchanan Ingersoll.
He earned his bachelor's degree in philosophy from the State University of New York-College at Geneseo, and his Juris Doctorate from Rutgers School of Law in Newark, N.J. Outside of work, Sapirman is an avid volunteer, including his work with the Giving Network, and as a former member of the Board of Trustees of Rutgers University.
WHAT YOU'LL LEARN THIS EPISODE...
[1:06] What sparked Sapirman's interest in ethics and compliance and how has his career path led him to his current role?

[3:43] What are some of Panasonic's core values?

[4:41] What were Sapirman's goals after joining the company and how has Covid affected their progress?

[6:50] What are some of Sapirman's concerns from a ethics and compliance perspective as it relates to reopening post-Covid?

[8:23] How can employers handle employees who are reluctant to return to in-office work

[13:38] How has Sapirman's experience with his own son shaped how he views the current climate?
Don't miss our next episode! Be sure to subscribe to Principled on Spotify, Apple Podcasts, Google Play or wherever you listen to podcasts.
About the Author

By combining values-based education, rich insights, and expert advisory services into innovative, comprehensive solutions, LRN can help elevate behavior and the bottom line for your company.

More Content by LRN Corporat