Critical Moment of Truth for Trust: Dr. Andrea Bonime-Blanc on Race, COVID, Ethics
"This is a critical moment of truth for trust, I think, in each different business. Are you going to show you care for your employees, for your customers, or are you going to be single-minded, looking to save the business, or make the money?"

Dr. Andrea Bonime-Blanc
Dr. Andrea Bonime-Blanc, compliance executive, board member, entrepreneur, and author, discusses with LRN's Ben DiPietro the risks and opportunities companies face as they address issues of racial injustice, and the COVID-19 pandemic.
ABOUT ANDREA BONIME-BLANC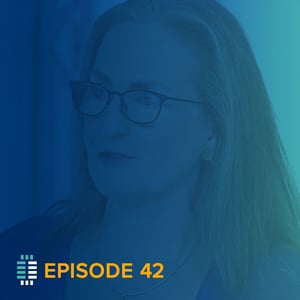 Dr. Andrea Bonime-Blanc is CEO and founder of GEC Risk Advisory and is a global governance, risk, ESG, ethics, cyber, and crisis strategist who works with a broad cross-section of business, nonprofits, and government agencies. Since 2017, she has served as the independent ethics advisor to the Financial Oversight and Management Board for Puerto Rico.
Dr. Bonime-Blanc spent two decades as a C-suite global corporate executive at Bertelsmann, Verint, and PSEG, overseeing legal; governance; risk; ethics; corporate responsibility; crisis management; compliance; audit; information security; and environmental health and safety, among other functions. She began her career as an international corporate lawyer at Cleary Gottlieb.
She is an extensively published author of many articles and several books, including her latest, "Gloom to Boom: How Leaders Transform Risk into Resilience and Value," which earlier this year debuted as an Amazon No. 1 Hot Release in business ethics and game theory.
WHAT YOU'LL LEARN THIS EPISODE...
[1:34] What sparked Dr. Andrea Bonime-Blanc interest in ethics and compliance and how has her career path led to her current role?
[4:28] What should companies do in order to turn their words about social justice into action?
[6:33] How should companies work with police departments to bring about the change they would like to see?
[8:14] What are some of the lessons learned that Dr. Bonime-Blanc is seeing in the organization she is working with?
[10:27] What are some things that Dr. Bonime-Blanc recommends that businesses to keep their employees safe during the pandemic?
[12:01] What do companies do to navigate the privacy issues that come from monitoring their employees for Covid?
Don't miss our next episode! Be sure to subscribe to Principled on Spotify, Apple Podcasts, Google Play or wherever you listen to podcasts.
About the Author

By combining values-based education, rich insights, and expert advisory services into innovative, comprehensive solutions, LRN can help elevate behavior and the bottom line for your company.

More Content by LRN Corporati