Ethics on a Mission: HP's Terry Stringer Keeps the Focus on Integrity, Values
"Dream big dreams, set audacious goals, because I think that's how we're going to advance into the future."

Terry Stringer
Terry Stringer, head of ethics at HP, speaks with LRN's Ben DiPietro about the mission work she does in Africa with her husband, what it's like to be a Black female executive in 2020, and how she is adapting her ethics initiatives to account for COVID-19.
ABOUT TERRY STRINGER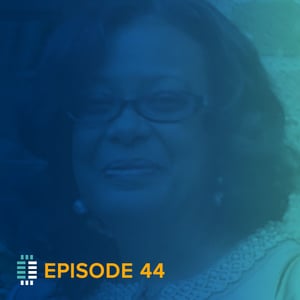 Terry Stringer has been called "the Ethics Whisperer" for her work in enabling leaders and organizations foster cultures of integrity. She has worked in ethics and compliance and HR for over 15 years in the energy industry, and as founder of a consulting firm and now is with HP, where she heads the company's ethics office and the Center of Excellence. HP was named for the first time in 2020 as one of the world's most ethical companies by Ethisphere Institute.
In addition to her work in E&C, Terry is passionate about developing a pipeline of STEM-educated talent in minority and under-served communities, and has worked with several organizations to help prepare today's youth for the jobs of the future.
She is married to Bishop Martin Stringer, and together they conduct mission trips to African countries including Zimbabwe, Liberia, South Africa and Zambia. She is the mother of three children and a chocolate Labrador-mix named Jackie Robinson.
WHAT YOU'LL LEARN THIS EPISODE...
[2:04] What kind of work have Springer and her husband done in Africa and what are they currently doing
[3:12] What sparked Springer's interest in ethics and compliance and how has her career path led to her current role at HP?
[5:36] As a black woman, what experiences are informing the way that Springer engages with the social justice issues of today?
[10:40] How has Covid-19 impacted HP's operations and how is Springer planning the return of employees to their offices?
Don't miss our next episode! Be sure to subscribe to Principled on Spotify, Apple Podcasts, Google Play or wherever you listen to podcasts.
About the Author

By combining values-based education, rich insights, and expert advisory services into innovative, comprehensive solutions, LRN can help elevate behavior and the bottom line for your company.

More Content by LRN Corporatio