Staying Engaged During COVID: Parsons Corp.'s Kim Urbanchuk Pivots E&C Program While Emphasizing Ethics, Values
"My second-grade teacher pulled [my mom] aside and said, 'You know, your daughter is very concerned-maybe overly so-with what she thinks is fair, and unfair.' … She brought it up to me this week and said, 'You were probably meant to go into this field since you were a kid.'"

Kim Urbanchuk
Kim Urbanchuk, chief ethics and compliance counsel for engineering firm Parsons Corp., talks with LRN's Ben DiPietro about how she seemed destined to a career in ethics and compliance, how COVID-19 is changing how she manages her program, and what role E&C programs can play in being champions for racial equality.
ABOUT KIM URBANCHUK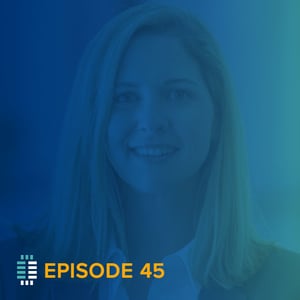 Kim Urbanchuk specializes in ethics, compliance, oversight, investigations, governance, due diligence, anti-corruption, data privacy, FCPA, lobbying restrictions, PAC and political law. She joined Parsons Corp. in July 2018 as chief ethics and compliance counsel from Airbus, North America, where she provided operational leadership and strategic direction to develop, sustain, and enhance the North American regional ethics and anti-corruption compliance program.
Before that, she worked on oversight and investigations for the Committee on Transportation and Infrastructure at the U.S. House of Representatives, after having been appointed by the U.S. director of transportation to revise thee ethics, procurement, travel, personnel, and governance policies for the Metropolitan Washington Airports Authority. She started her career as an assistant attorney in Portsmouth, Va.
Urbanchuk is a graduate of the William & Mary-Marshall Wythe Law School, and also has a degree from Indiana University of Pennsylvania.
WHAT YOU'LL LEARN THIS EPISODE...
[1:14] What sparked Urbanchuk's interest in ethics and compliance and how has her career path led to her current role at Parsons Corp.?
[4:42] How has the Covid crisis impacted the way that Urbanchuk views and facilitates her work responsibilities?
[9:23] As companies begin to reopen their offices what are Urbanchuk's concerns from an ethics and compliance perspective?
[12:15] What is Parsons Corp. doing to increase buy-in for their re-opening strategy?
[9:34] Is there an uptick of reporting in the pandemic? Why or why not?
[14:19] How can the ethics and compliance community play a leading role in the ongoing discussions on racial equality and justice?
[16:31] What does corporate America need to do to address these issues of inequality and what are the right ways to measure progress?
Don't miss our next episode! Be sure to subscribe to Principled on Spotify, Apple Podcasts, Google Play or wherever you listen to podcasts.
About the Author

By combining values-based education, rich insights, and expert advisory services into innovative, comprehensive solutions, LRN can help elevate behavior and the bottom line for your company.

More Content by LRN Corporation