Around the World: Nokia's Darja Galante on Promoting E&C Across the Globe
"It was possible to at least partially replace this face-to-face atmosphere with this video connection, but it's way more challenging to not being able to read the facial expressions, the mimics, and the rest of the non-verbal communication that is usually very helpful during our interviews."

Darja Galante
Darja Galante of Nokia speaks with LRN's Ben DiPietro about how regional differences impact the way ethics and compliance programs can operate effectively; how COVID-19 has changed the nature of investigations; and why diversity, equity, and inclusion are vital to a company's success.
ABOUT DARJA GALANTE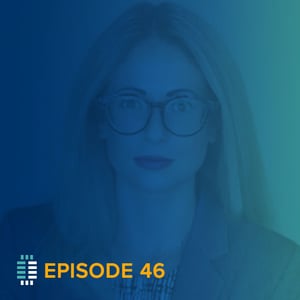 Darja Galante is Nokia's senior business integrity manager and regional investigations lead in its Munich office. Previously, she led a global ethics and compliance function for a major NASDAQ-listed medical device company based in the Asia-Pacific region, and where she had a strong focus on third-party risk management, data privacy, and localization of global processes.
Galante's experience includes providing anti-corruption compliance counseling and program management; local content counselling; developing and delivering compliance training to employees and third-party partners; conducting intermediary and transactional due diligence; conducting complex risk assessments; and overseeing corporate investigations.
She has a degree in business administration and management, a certificate in corporate law, and can speak seven languages.
WHAT YOU'LL LEARN THIS EPISODE...
[1:36] What sparked Galante's interest in ethics and compliance and how has her career path led to her current role at Nokia?
[4:09] How has the experience of working all over the world shaped the way that Galante views ethics and compliance?
[6:56] What is the role of a business integrity manager and how has Covid changed that part of Galante's job?
[8:26] Are there advantages to doing investigations that don't involve sitting in front of someone?
[9:34] Is there an uptick of reporting in the pandemic? Why or why not?
[11:03] How are Nokia's diversity and inclusion programs involving?
[13:39] What measurements help determine the effectiveness of diversity and inclusion programs?
Don't miss our next episode! Be sure to subscribe to Principled on Spotify, Apple Podcasts, Google Play or wherever you listen to podcasts.
About the Author

By combining values-based education, rich insights, and expert advisory services into innovative, comprehensive solutions, LRN can help elevate behavior and the bottom line for your company.

More Content by LRN Corporation