Walmart's Daniel Trujillo Approaches E&C by the Numbers
"We have four key values, and they are strong in the company. We want to be sure we keep working on that, and that every decision we take is being supported by those values and purpose."

Daniel Trujillo
LRN's Ben DiPietro speaks with Daniel Trujillo, Walmart's global chief ethics and compliance officer, about the company's 14 subject matters covered by E&C, his program's six building blocks, five pillars, and four key values. He talks about how COVID-19 is changing the program, and how the company is using its D&I program to bring about more racial equality.
ABOUT DANIEL TRUJILLO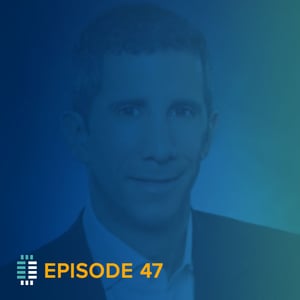 Daniel Trujillo is executive vice president and global chief ethics and compliance officer for Walmart Inc. As the leader of Walmart's global E&C team, Trujillo develops the company's strategic vision for our ethics and compliance program. Trujillo joined Walmart in 2012 as senior vice president and international chief compliance officer.
Prior to joining Walmart, Trujillo spent more than 15 years with Schlumberger Ltd., where he served in many roles, including legal counsel for Europe and Africa; global senior legal counsel; general counsel for Latin America; senior legal counsel for mergers and acquisitions; and deputy general counsel and director of compliance for Schlumberger Ltd. Prior to Schlumberger, Daniel worked for Cargill, Impregilo S.p.A., a litigation boutique firm, and a civil court in Argentina.
Originally from Argentina, Trujillo worked in more than 60 countries before relocating to Walmart headquarters at Bentonville, Ark. He graduated from Buenos Aires University Law School and has a master of business administration degree (MBA) from Salvador University in Argentina and Deusto, Spain, as well as a master in international commercial law from the University of California, Davis. He speaks five languages. Trujillo and his wife have two children.
WHAT YOU'LL LEARN THIS EPISODE...
[1:37] What sparked Trujillo's interest in ethics and compliance and how has his career path led to her current role at Walmart?
[3:25] How is Walmart's ethics and compliance program designed and how and why has the structure changed over the years?
[8:42] How has the Walmart ethics and compliance program evolved over the last six months in light of the Covid-19 crisis?
[11:20] What can ethics and compliance programs do to maintain the Walmart key values during the pandemic?
[13:34] How important are the company's values as Walmart works out protocols for employees to return back from working from home?
[14:54] What role can ethics and compliance teams play in the dialogue on racial justice and equality?
[16:53] What metrics help determine the effectiveness of diversity and inclusion programs?
Don't miss our next episode! Be sure to subscribe to Principled on Spotify, Apple Podcasts, Google Play or wherever you listen to podcasts.
About the Author

By combining values-based education, rich insights, and expert advisory services into innovative, comprehensive solutions, LRN can help elevate behavior and the bottom line for your company.

More Content by LRN Corporatio