Great Woman in Compliance: Fresenius's Mary Shirley on Recognition, Retaliation, Racism, and Realities of COVID
"Companies really tend to put focus on addressing the issue of retaliation in a way to encourage speak-up culture. I think that's critical, because oftentimes it shows up as he number one reason why people are reluctant to make complaints."

Mary Shirley
LRN's Ben DiPietro talks with Mary Shirley of Fresenius Medical Care about the importance of recognizing contributions of colleagues; how putting leaders on notice about retaliation is necessary to build trust and set the tone; and the move of E&C teams to take on more issues of social justice, racial inequality, and ethics.
ABOUT MARY SHIRLEY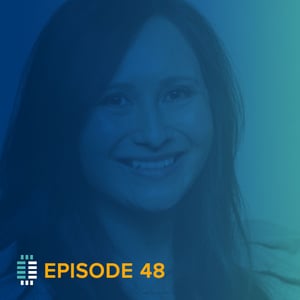 Mary Shirley is a New Zealand-qualified lawyer with extensive experience implementing, evaluating, and monitoring compliance programs for multinational corporations. Currently the senior director of ethics and compliance at Fresenius Medical Care in Boston, Shirley has a large international footprint of experience, having held global ethics and compliance roles in Singapore, Hong Kong, and Dubai. She has spent time working as an investigator for regulators in New Zealand in the areas of data privacy and antitrust.
She co-hosts the Great Women in Compliance podcast with Lisa Fine, co-hosts the Boston Compliance Professionals Networking Meet Ups with Matt Kelly, and contributes to thought leadership opportunities in the field regularly. She's been named a Compliance Week Top Mind 2019, and a Trust Across America 2020 Top Thought Leader in Trust.
Taylor has worked as a senior managing director at Control Risks, and for Transparency International, PricewaterhouseCoopers, and IHS Global Insight. She has experience in strategic intelligence, market entry assistance, risk consulting, due diligence, internal investigations, enterprise risk management, and ethics and compliance. She speaks and writes regularly on risk and organizational culture.
WHAT YOU'LL LEARN THIS EPISODE...
[1:54] What sparked Shirley's interest in ethics and compliance and how has her career path led to her current role?
[5:32] What has Shirley learned from working in ethics and compliance in so many different regions and cultures?
[6:33] How should companies work with police departments to bring about the change they would like to see?
[7:01] How has Shirley's methods for ethics and compliance changed with so many employees working from home and how does she help maintain a "speak-up culture" at work.
[12:01] What prompted Shirley to start her podcast and what are the main lessons's she has learned from women who work in the ethics and compliance space?
[13:26] What has Shirley's experience with the Black Lives Matter movement been like and how has it caused her to reflect on her own experiences as an Asian woman?
Don't miss our next episode! Be sure to subscribe to Principled on Spotify, Apple Podcasts, Google Play or wherever you listen to podcasts.
About the Author

By combining values-based education, rich insights, and expert advisory services into innovative, comprehensive solutions, LRN can help elevate behavior and the bottom line for your company.

More Content by LRN Corporation