A Perfect Place For Me: Cindy Morrison of Post Holdings on Her Attraction to Ethics and Compliance
"While I fell into ethics and compliance by accident, I feel like it's just the perfect place for me. I've spent a lot of my adult life trying to figure out what the definition of purpose is. I found a definition that says you purpose is where your passion and life's greatest need intersect. I'm naturally drawn to ethics."

Cindy Morrison
Cindy Morrison of Post Holdings discusses her passion for ethics and compliance, the difference between compliance at a holding company and a wholly owned business, and how she's maintained a focus on the company's values during the pandemic.
ABOUT CINDY MORRISON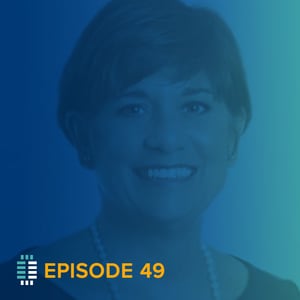 Cindy Morrison is the director of compliance at Post Holdings, Inc. She is responsible for implementing and overseeing global compliance in partnership with the chief safety and compliance officer, corporate business functions and business units.
Her background includes building and sustaining effective compliance programs for multinational organizations. Morrison has conducted investigations related to fraud, conflicts of interest and employee misconduct. She has extensive experience in developing codes of conduct, legal compliance policies and training content.
Morrison is a founding member of the Compliance Association of St. Louis, a network of compliance professionals in the St. Louis region. She sits on the board of directors of a non-profit, Home Sweet Home, a furniture bank whose mission is to furnish hope.
WHAT YOU'LL LEARN THIS EPISODE...
[0:57] What sparked Morrison's interest in ethics and compliance and how has her career path led to her current role?
[5:39] How has working at a holdings company impacted the way that Morrison approaches ethics and compliance?
[6:59] How does Morrison mediate when disagreements arise when trying to achieve a consensus.
[10:18] How is Covid changing the way that Morrison communicated and maintains company culture?
[13:26] What are some of the core values at Post Holdings and how are those values maintained with employees in remote locations?
[14:57] How does being on the board at Home Sweet Home help her be better in her current position?
Don't miss our next episode! Be sure to subscribe to Principled on Spotify, Apple Podcasts, Google Play or wherever you listen to podcasts.
About the Author

By combining values-based education, rich insights, and expert advisory services into innovative, comprehensive solutions, LRN can help elevate behavior and the bottom line for your company.

More Content by LRN Corporation