An Even Higher Calling: Hui Chen's Abiding Faith in Ethics and Compliance
"In my consulting work with my clients, they constantly say, 'What does the DOJ expect?' And I always say, 'Actually, do better than what they expect."

Hui Chen
In the opening episode of Season 5 of Principled Podcast, LRN's Ben DiPietro sits down with Hui Chen, first-ever compliance counsel expert at the Department of Justice, to talk about how she left the ethics and compliance profession to become a minister, only to reverse course and come back to the field. Chen shares her thoughts on what E&C programs do well, what they can improve upon, and how she's fought through her own experiences of racism and sexism to succeed.
ABOUT HUI CHEN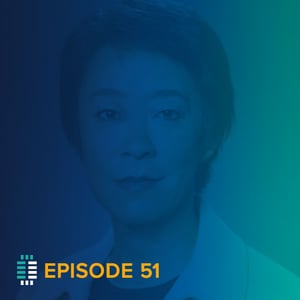 Hui Chen is an internationally renowned leader in ethics and compliance who regularly consults with companies, and regulatory and enforcement authorities around the world, advising them on the design, implementation, and assessment of ethics and compliance programs. In addition to her work at Hui Chen Ethics, she serves as the chief integrity adviser to the attorney general for the state of Hawaii.
As the first-ever compliance counsel expert at the U.S. Department of Justice, Chen was the exclusive consultant to the federal prosecutors in the fraud section, evaluating corporate ethics and compliance programs in areas such as anti-fraud, anti-bribery, healthcare, quality control, manipulation of financial markets, process safety, and environmental protection.
Prior to joining the DOJ, Chen served as a senior compliance leader at companies including Microsoft, Pfizer, and Standard Chartered Bank.
WHAT YOU'LL LEARN THIS EPISODE...
[2:42] What sparked Chen's interest in ethics and compliance, and how has her career path led to her to where she is?

[8:08] What are the things companies most often do wrong when creating and managing their ethics and compliance programs? What do they do well?

[11:00] As someone who has been involved in government, how does Chen anticipate the new U.S. administration will help build trust, and how can businesses help?

[13:55] Looking back at the Covid-19 pandemic, what are the biggest changes Chen anticipates businesses adopting?

[16:10] As someone of Asian ancestry, what are Chen's personal experiences with racism, and how have those experiences shaped the way she views race relations in the U.S.?
Don't miss our next episode! Be sure to subscribe to Principled on Spotify, Apple Podcasts, Google Play or wherever you listen to podcasts.